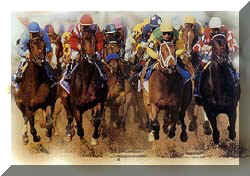 Totally Free Website
The object of this website is to help me link quickly to the sites
I regularly use The information should be used in conjunction
with your own ideas and may help you in making your ultimate decision.

Nobody can guarantee winners.
You are the one who makes the final decision.
This site is a small copy of my personal notebook which I use to remind myself of some future betting
opportunities. I do not declare that you will back many winners.
There are many opportunities for you to back Winners & Good E/W Horses.
What I do is take a good look at the horses that appear on the lists and Trainers pages and assess whether they
are worth a wager or not. Keep an eye on oddschecker Website for market moves on these horses.
Sometimes it is better to back 2 or even 3 horses in a race as long as a profit will be made.
Totally Free Website
You are welcome to look around.
No responsibility will be taken for any use of the information provided.